A Michael Jackson film built around rehearsal footage left behind after his death will be released in a limited two-week theatrical engagement worldwide.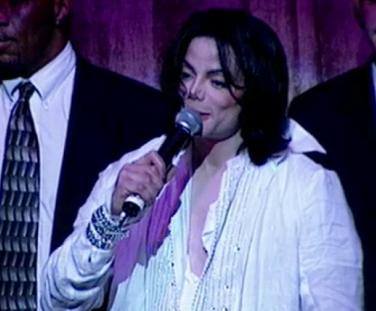 Distributor Sony announced Thursday that the release date for "Michael Jackson: This Is It" has been moved up to Oct. 28, two days earlier than previously announced. Tickets go on sale Sept. 27.
The studio also announced longtime Jackson collaborator Kenny Ortega is directing "This Is It," which offers a behind-the-scenes glimpse of Jackson preparing for a series of London shows he was rehearsing when he died June 25.
Ortega had been working with Jackson on the "This Is It" concert tour, which had been planned as a colossal 50-show engagement at London's O2 Arena. His other credits include the "High School Musical" movies and an upcoming remake of "Footloose."
"This film is Michael's gift to his fans," Ortega said. "It's a very private, exclusive look into a creative genius's world. For the first time ever, fans will see Michael as they have never seen him before — this great artist at work. It is raw, emotional, moving and powerful footage that captures his interactions with the 'This Is It' collaborators that he had personally assembled for this once in a lifetime project."
Sony paid $60 million for rights to the film, which will be drawn from more than 100 hours of footage shot in Los Angeles between April and June as Jackson prepared for the concerts that were to begin in July.
The filmmakers initially intended to include some 3-D footage but have dropped that plan. The film will show Jackson working with singers, dancers, musicians, choreographers and special-effects experts, Ortega said.