The Jonas Brothers proudly hold up autographed Saint Andrews School tees after they played a baseball game at the school on Wednesday afternoon (August 19) in Boca Raton, Florida.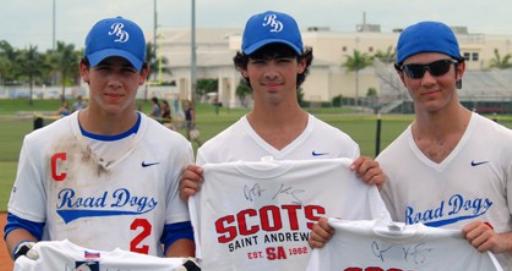 Nick, Kevin, and Joe's Road Dogs played a good game against the Marquis Jets Flyers, but unfortunately lost 12-13.
Later that night, the JoBros performed to a sold-out concert at the BankAtlantic Center.
Comments
comments