Cameron Diaz and her model boyfriend Paul Sculfor reportedly have ended their love relationship after months of dating.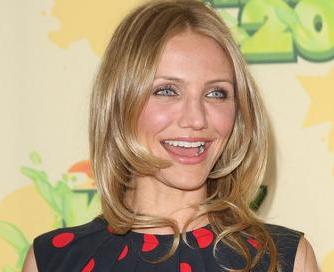 Cameron Diaz and Paul Sculfor are splitting up, it has been reported. British magazine Grazia which reports the matter is informed by several sources that the couple's hectic schedules are to be blamed for their separation.
"They have fallen out of love. They didn't seem to find time for each other anymore," an insider is quoted as telling the publication. "Paul is not too enamored by Los Angeles and wants to be where his friends are. Cameron thought she could settle in England but missed her old life too much. The romance just died."
"When a friend asked after Paul she just rolled her eyes and dismissed it with a wave of her hand. It was obvious from the way she referred to him that he's no longer her boyfriend," adds the insider. No clue though on when exactly Cameron and Paul call it quits.
Cameron Diaz and Paul Sculfor initially kept their romance low profile before making it public in June 2008 after they were seen having a dinner date at Santa Monica's Il Ristorante di Giorgio Baldi. Since that time, the pair was often seen engaging in numerous public display of affection. In early January this year, it was reported that the twosome planned to get hitched. Then, the following month they were said to have been scouting round for wedding venue.
Regarding the split report, neither Cameron nor Paul has commented on the matter just yet.
Comments
comments