Cameron Diaz, the "Charlie's Angels" actress, is going to join the former U.S. Vice President Al Gore to host a television contest about saving the planet.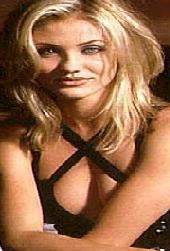 The unlikely pair will work on the project called 60 Seconds to Save the Earth.
The contest challenges viewers across the U.S., U.K. and the Republic of Ireland to create brief public service announcements offering tips to battle global warming.
Al Gore revealed, "We are asking young adults to take a stance and use their creative voices to encourage change and help fight the climate crisis."
Cameron Diaz added, "It is an exciting opportunity for young adults from around the world to inspire change because the planet needs a good publicist."
Orlando Bloom, George Clooney, singer Rihanna, director Sam Mendes will join the actress to select 20 finalists.