Cameron Diaz, the star of "Shrek 3", is not dating magician Criss Angel.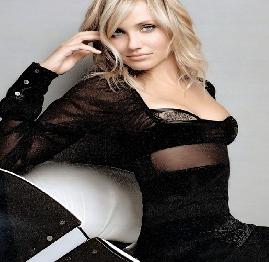 Criss Angel, who publicly declared his love for the actress earlier this week, claims he and Cameron are "just friends".
The illusionist revealed, "I just said that because everyone was hounding me about it and at the end of the day I got it out there, so my professional life is there, my personal life is here."
He added, "Cameron's an amazing person, and I wish her the best with her 'Shrek' tour right now, but I'm not going to discuss her anymore."
After completing a death-defying stunt in New York on Monday (04.06.07), in which Criss escaped from a concrete block suspended above Times Square, Criss announced, "I'd like to dedicate this to my girl Trouble, a.k.a Cameron. I love you, baby".
Criss Angel, 39, also denied romance reports on Ryan Seacrest's KIIS-FM radio show.
Comments
comments