Paris Hilton will appear in court again today to decide whether she should be allowed the serve her sentence at home.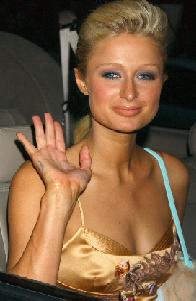 The hotel heiress was originally sentenced to 45 days in jail for violating her probation on a drink-driving ban. This was then cut to 23 days on the grounds of good behavior but Hilton was released after three days in the detention center.
A spokesman for the Los Angeles county sheriff's department revealed she had been released on medical grounds and had been given an electronic tag while staying under house arrest.
But Hilton must now appear before judge Michael Sauer, who sentenced her to jail in May, for him to hear the case for her "reassignment" to her home.
She will be in court and previously Judge Sauer said she should not be allowed to serve her sentence at home with a tag.
In a press conference in LA yesterday, the spokesman said the decision to reassign her had been taken "after extensive consultation with medical personnel".
He added that the "ankle bracelet" would see her serve 40 days confined to her home after what he counted as five days in detention.
Comments
comments