It appeared that actress Camilla Belle gets a lot of attention from Jonas Brothers.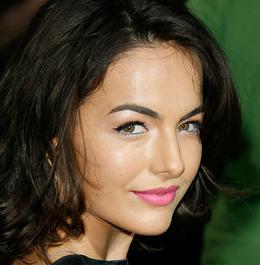 The 22-year-old beauty starred in the pop rock band's "Lovebug" music video, and now it has been revealed that two of the Jonas Bros have crush on her.
Joe Jonas revealed that Camilla Belle is Nick Jonas' crush. But the 19-year-old hunk admitted that he also likes the "10,000 B.C." starlet.
He said: "Even though Camilla is Nick's crush, I like her, too!"
Luckily, both Joe and Nick have an understanding about girls. The 16-year-old Jonas, who is rumored to be dating Selena Gomez, said, "Whenever Joe and I like the same girl, we know that she's going to like one of us more than the other. So let that bro date her."
Earlier, Nick Jonas revealed the reason behind their decision to choose Camilla Belle to star in their music video. He explained: "We saw her in that [movie] and, to be honest, we all fell in love with her. We said why not have in her a music video?"