Nicole Kidman has angered her former neighbors by leaving her yacht moored outside their exclusive harbor side apartment complex almost a year after she moved out.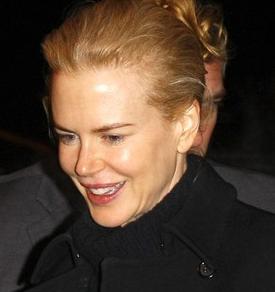 Strict bylaws at Pier 6/7 Walsh Bay, a renovated former wharf, state only residents can keep their boats in the adjacent marina.
But Nicole Kidman's A$4.5m (£2.1m) yacht Hokulani still sits outside the building and residents have started to complain that it is blocking their view. They have also accused the committee that runs the complex of favoritism towards the Hollywood star.
A spokesman for Nicole Kidman revealed that the boat had been left at Pier 6/7 because she had planned to buy another apartment on the site. The sale did not take place, and the boat would be moved in the next week as the spokesman denied Nicole Kidman was "trying to take advantage of the situation".
He said: "The [governing committee] would never do anything just because it's her."
An adviser to the owners' corporation, Wally Paterson, agreed the yacht's continuing presence was a breach of bylaws but told the paper he was "absolutely adamant everyone gets treated equally no matter who or what they are".
Nicole Kidman now owns a house in nearby Elizabeth Bay, also close to the harbour, but spends most of her time in Nashville where she lives with her husband, Keith Urban, and new daughter Sunday Rose.
Comments
comments