Samantha Ronson, who is linked to Lindsay Lohan, is thanking supporters on her MySpace blog after a visit to a Los Angeles hospital Sunday afternoon.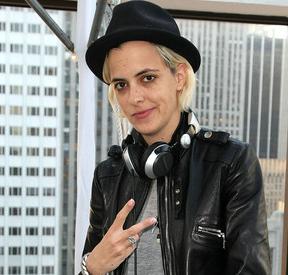 The 31-year-old DJ wrote in a post on Sunday: "Thanks for all your messages. I'm home and all good. Was just pretty exhausted from traveling and working too much to buy Chanukah gifts and my Jewish mother was worried about me."
Samantha Ronson went to Cedars-Sinai Medical Center in Los Angeles, arriving with girlfriend Lindsay Lohan. The night before, the pair were at Hollywood's Ecco Ultra Lounge, where Samantha Ronson spun along with Adam 12 and Benji Madden. Lohan left the club before the end of Ronson's set.
As for her recovery, Samantha Ronson added: "I had good company and a Jerry's Deli delivery of chicken soup and potato pancakes and am feeling much better. [I] am back to watching all my favorite Jerry Bruckheimer shows."
Comments
comments