Young couple, Camilla Belle and Joe Jonas, was spotted watching a baseball game at Opening Day at Los Angeles' Dodger Stadium on Monday, April 13.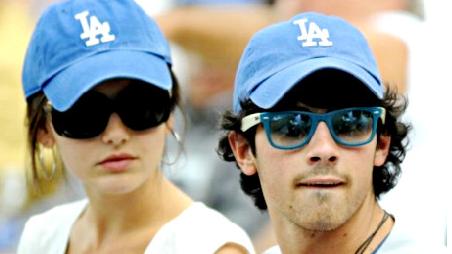 Camilla looked casual wearing a white tank top and sun glasses, while Joe wore a blue t-shirt paired with blue-framed sun glasses. The couple seemed enjoying the game.
Watching the baseball match, Camilla and Joe were not alone. Also joining them were Joe's brothers Kevin Jonas and Nick Jonas. Jonas Brothers' youngest brother, Frankie, was seen together with the brothers. All of them sat in the Dougout club, the front row over the visitors' seats.
In related news, a representative for Camilla Belle recently denied the rumors of the young actress having a crush on Fernando Verdasco, a professional tennis player from Spain. Stating that the twosome is only "good friends", the representative said Camilla and Fernando had no love relationship. The representative also claimed that Camilla currently is dating Joe Jonas, insisting they "have not broken up".
Comments
comments