Just one week after pleading not guilty to allegedly assaulting Rihanna, Chris Brown showed up to a L.A. tattoo parlor with a new woman.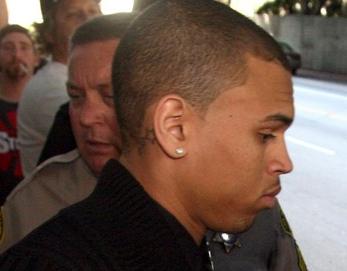 Natalie Mejia, who starred in the CW's Pussycat Dolls Presents: Girlicious reality show, tells RadarOnline.com that Brown is a "gentleman."
"It's true we did visit a tattoo parlor together, but I can't say if we got anything done because that is personal," adds the dancer, who was photographed with Brown by X17online.
(Rihanna got a gun tattoo in March because "it's powerful, it's protection," her tattoo artist BangBang told Us then.)
Mejia wouldn't get into specifics on her relationship with Brown, but said, "Things are going well between us.
"[Brown] has treated me like a [sic] gentleman at all times actually and there are no complaints," she continued.
On her MySpace page, Mejia went on: "Love the people who treat you right, forget about the ones who don't and believe everything happens for a reason."
Brown is due in court next on April 29.