Joe Jonas' new girlfriend, 10,000 BC star Camilla Belle, vacationed with the Jonas Brothers at Cabo San Lucas beach resort in Mexico, on November 9.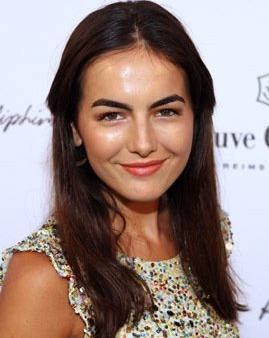 In a post on their MySpace blog on November 10, the brothers wrote: "We are writing this from the beach…doing nothing! First time we have stopped in a while. Can't get better than this. We are already feeling refreshed. This week was Kevin's birthday so we took the last day to celebrate his birthday with family, the band, and a few friends. It is so awesome to stop and appreciate all that has happened to us because of all of you.""
Camilla Belle was snapped on the beach, wrapped in a towel, with the Jonas Brothers, around the same time.
Joe Jonas dumped Taylor Swift early in October over a 27 seconds phone call. Taylor Swift recently told the press that Joe was dating Belle before their breakup, a claim Joe has denied in a recent blog post.
Belle, 22, who is known for her roles in films like 10,000 BC, When a Stranger Calls and The Ballad of Jack and Rose, met Joe on the set the Jonas Brothers' music video for Lovebug, which was shot on September 19.
The source revealed: "They are not public about it, but they've been hanging out with their friends and Joe's brothers. They're very private."
The source told the magazine that Belle is "a really good girl," suggesting she was, like Taylor Swift, a virgin.
So will they go on double dates with bro Nick Jonas and his squeeze, singer-actress Selena Gomez? The source added: "Camilla likes musicians!"
Comments
comments