Prince Harry, who previously attended James Bond movie premiere with his older brother, wouldn't flirt with a host of attractive women while out in London.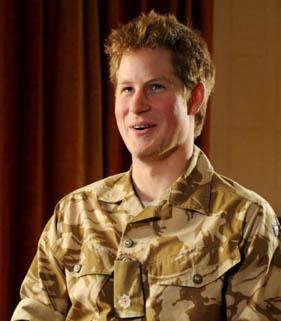 The royal, who insisted he was on a "boys' night out," rejected the advances of several flirty girls while relaxing in the VIP section of exclusive nightclub Whisky Mist on Wednesday night (12.11.08).
He reportedly told one blonde admirer, who asked him to dance: "Oh, I am so sorry. I am a terrible dancer. Ask someone else."
The 24-year-old prince, who is notorious for his penchant for partying, caught the attention of several female revelers who attempted to seduce him with sexy dancing.
But Prince Harry, who is currently dating 23-year-old law student Chelsy Davy, insisted he was a one woman man.
Last month, Harry was reported to have snubbed sexy socialite Paris Hilton when she vied for his attentions at the same club.
A source revealed: "[Prince] Harry clearly didn't want to speak to her but she did a sexy dance in front of him and he finally stood up to shake her hand."
The source added: "He wandered off and Paris looked a bit annoyed."
Comments
comments