Kate Middleton is already being called the next Princess Diana. Since the brunette beauty and Prince William have reunited it has been nothing but paparazzi continued to follow them. Now there are echoes of the Duchess of York being tossed about. Will Kate and Wills ever be able to escape?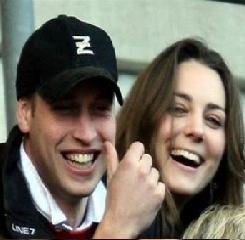 It's a difficult question that must be dealt with at some point. Many feel little sympathy for actors and rock stars when they are hounded by media and photographers as they desperately need the publicity to promote their craft. But should these two get that same treatment – even after Diana?
The question arises after the charming young couple left a nightclub recently. Paparazzi descended upon Prince William and Kate Middleton as the couple exited but once the royal couple's car sped off, no one followed.
However, later the car returned and then photographers did decide to chase the couple. The prince spokesperson previously described the situation as "incomprehensible".
Comments
comments