Justin Timberlake has landed himself membership at an exclusive Los Angeles golf club.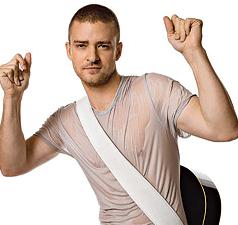 The pop singer has been accepted to the Mountain Gate Country Club after biding his time and waiting for a hard-to-come-by vacancy.
The club only allows 895 members to plays its 27 holes and the roster is nearly always full, but when officials alerted Justin Timberlake to a vacancy recently, the Cry Me A River star didn't hesitate to pay the $50,000 initiation fee, according to a report.
A club source revealed, "Justin loves golf, and they (Mountain Gate) have the best course. He was so excited to get in."
To keep his membership up, Justin Timberlake must now pay $600 a month.
Comments
comments