Country singer Carrie Underwood is walking with a limp and nursing a gash on her leg after falling during a three-mile run.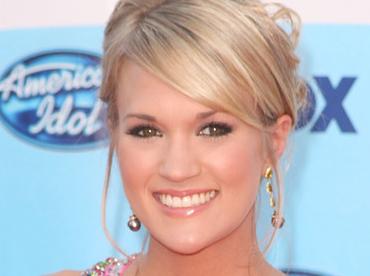 The 26-year-old singer told American Idol host Ryan Seacrest that a "nice old lady" came to her rescue after the recent accident.
Underwood said: "I was running in my little community… it was about three miles, I was about half-way through, and I fell. This nice old lady was driving behind me. I'd never met her before. "She saw the incident and was nice enough to pull over, roll down the window and say: 'Can I take you home?' I fought back the tears and she took me home."
The singer, who performed on American Idol earlier this week, wore a pair of jeans and knee-high boots to cover the wound. "It looks ugly," she says. "I haven't worn jeans. I pick sun-dresses, shorts and stuff like that… and I wore jeans and that hurt."
Meanwhile, The farm girl turned songstress has gone on to a hugely lucrative recording, touring and product endorsement career. Underwood raked in an estimated $14 million last year, enough to secure the title of top-earning Idol alum.
With her carefully crafted Nashville pop, Underwood cultivates a massive audience spanning both country and Top 40 fans. Her debut album, Some Hearts, spent 11 weeks in 2007 at the top of the Billboard album charts. Songs from her second effort, Carnival Ride, got massive airplay on both country and adult alternative radio. All told, Underwood has sold 9.6 million albums and 10.7 million digital downloads, according to Nielsen Soundscan.
Along with producing crowd-pleasing albums, Underwood understands the financial importance of hitting the road. She has played more than 300 shows since her Idol win. Each performance brings in about $350,000 to be split between Underwood and the concert promoter, according to Pollstar.
Underwood has also supplemented her recording and touring income with sizable product endorsement payments. She generates tabloid buzz with her personal life — former alleged flames include Dallas Cowboys star Tony Romo and Gossip Girl actor Chace Crawford — but avoids the personal meltdowns that afflict other young female celebrities, making her an ideal pitchwoman for consumer products companies. Vitamin Water, owned by Coca-Cola, pays Underwood to endorse its beverages.
Comments
comments