Justin Timberlake, a pop singer, wanted to record a duet with Coldplay since he is a huge fan of the British band and he is very interested in working with them.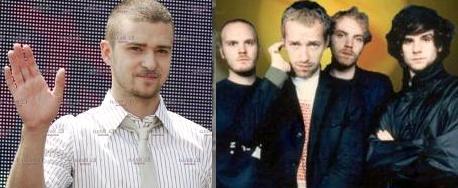 The 26-year-old singer revealed, "I'd love to do a duet with Coldplay – especially Chris Martin. To me they are like a modern-day Beatles."
Nelly Furtado, a mutual friend could introduce Justin Timberlake and Chris to one another.
Justin Timberlake recently teamed up with the Canadian singer, while Chris duetted with Nelly on a version of her track 'All Good Things', which he also co-wrote with her.
However, the song never made it onto her last album 'Loose' because Coldplay's record label EMI wouldn't allow it to be used.
Comments
comments