Carrie Underwood has already spent her time along with the family of her hockey player boyfriend, Mike Fisher.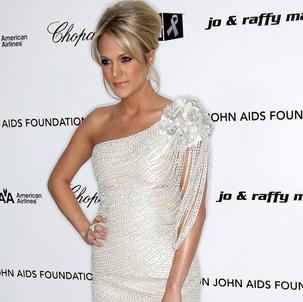 She had a dinner with Fisher, his mom, and dad on Saturday night, February 28 at an Italian restaurant in the Kanata section of Ottawa.
It was reported that the couple seemed very excited during the dinner. "They seem made for each other," said a source. "The dinner was very low-key. They sat at a private table and did their own thing."
The dinner was held soon after Underwood watched Fisher playing hockey for his team, Ottawa Senator, against Toronto Maple Leaf at the Scotiabank Center. At that time, she was seen among the audience, brought a camera, and supported her lover. Unfortunately, his team lost 4-3 in overtime.
The "Before He Cheats" singer has been spotted four times in Ottawa since February 27. She was visiting a church and CHEO children's hospital to help and support the little children.
Carrie Underwood was linked to Mike Fisher, the Ottawa Senator's center, since her split from "Gossip Girl" hunk Chace Crawford in March 2008.
Comments
comments