Carrie Underwood commended her fellow "American Idol" alumni, Jennifer Hudson, for the performance the grieving singer put on at the Grammys on Sunday night.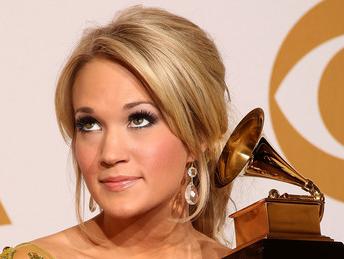 Carrie Underwood revealed backstage at the big show after she picked up her own Grammy Award for Best Female Country Vocal: "I think it was very healing. She's handled herself so wonderfully with all the media attention on her family and her personal stuff that she's dealing with, but I think she's handled herself with grace."
Hudson performed three times over the weekend – Friday night at the Grammys MusiCares event honoring Neil Diamond , the Clive Davis pre-Grammy party on Saturday, and at the Grammys on Sunday — and Carrie said she was thrilled to see the singing powerhouse playing to an audience.
She added: "It's so amazing to see her get on stage and have that healing process and you see it right in front of you. I hope that continues and I hope that she can find peace."
Comments
comments