Casey Aldridge has been released from intensive care and is walking around for the first time since suffering a head injury in a car accident on Sunday.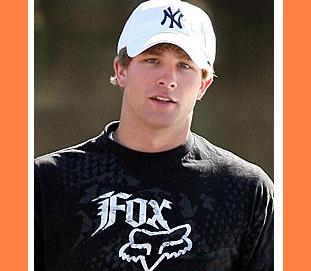 "He came out of ICU," a source revealed, adding that doctors are hopeful they'll soon be able to discharge Aldridge – the father of Jamie Lynn Spears's 10-month-old daughter Maddie – from the University of Mississippi Medical Center in Jackson, Miss.
Aldridge, who turned 20 on Wednesday, was up "walking around twice [on Tuesday]," says a source close to the family. "He was a little wobbly because that's the first time he's been up since the wreck."
As for how Spears has been handling the incident, a friend said she's holding up well. "I've been very proud of her," says the source. "I'm really impressed."
Aldridge was hospitalized after flipping his F-250 pickup truck on the driver's side on a two-lane road in Louisiana at about 1:30 a.m. Sunday.
The accident – during which three of the five occupants, including Aldridge, were ejected from the truck – occurred after a bachelor party for Aldridge's cousin at nearby Lake Bruin on Saturday, according to a source. The two other passengers thrown from the truck suffered less serious injuries.
Comments
comments