Cate Blanchett was so embarrassed about stripping off for new film Elizabeth: The Golden Age, movie bosses had to hire a body double.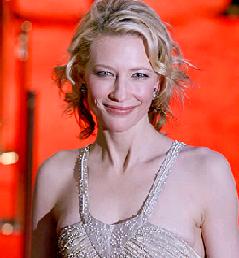 The Oscar-winner, who reprises her role as British monarch Elizabeth I in the sequel, was reluctant to bare her bottom for one revealing scene.
Shekpar Kapur, a director, confesses he was forced to call in a less coy actress to shoot the scene.
He revealed, "We got someone else in to double Cate's bottom, but the film's about a lot more that bare bums."
Comments
comments