Victoria Beckham's perfume has flopped in the US.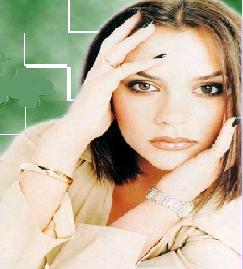 The Spice Girl and soccer star husband David launched their "his and hers fragrance", Intimately Beckham Night, just over a week ago.
Even though their fragrances have expensive and high profile advertising campaign, the scent has failed to impress the American buying public.
Eight bottles of the perfume, which retail at $38 for 30ml, are now being sold on Internet auction site eBay for as little as 75 cents.
It's not just the fragrance that is failing to sell since hundreds of Beckham-related products have also seen their price plunge on eBay, with one pair of Victoria's designer jeans snapped up for just one cent.
Victoria's spokesman revealed, "I imagine no-one's buying off eBay because they are all the products they want from the shops."
Comments
comments