Catherine Zeta Jones is to star in a musical film about Cleopatra and her relationship with Anthony and Caesar, according to a report.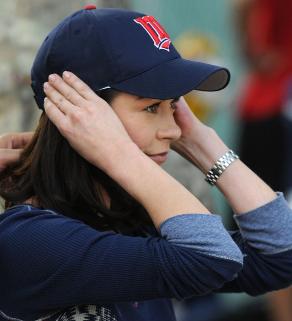 The film is to be directed by Steven Soderbergh and will be set in 1920s America rather than ancient Egypt, says The Hollywood Reporter.
X-Men star Hugh Jackman is also said to be in talks to also take a lead role.
Zeta Jones is no stranger to musical film, having won an Oscar for her role as Velma in 2002's Chicago.
Cleo, as the film project is currently entitled, would be Soderbergh's first attempt at directing a musical.
He is best known for dramas such as Erin Brockovich and Traffic, for which he won an Oscar.
Che, his two-part Che Guevara biopic, is showing at this year's London Film Festival and is due for release early next year.
He is also developing a Liberace biopic with starring Zeta Jones's husband Michael Douglas.
Joseph Mankiewicz co-wrote and directed the most famous Cleopatra film, the 1963 historical epic that starred Elizabeth Taylor, Rex Harrison and Richard Burton.
It was hugely expensive and considered a flop, but was ultimately nominated for best picture and won four Oscars.
Comments
comments