Princess Eugenie, who previously reported to attend few farewell parties before her trip to India, received a goodie bag stuffed with £5,000 worth of freebies after turning up at the London nightclub.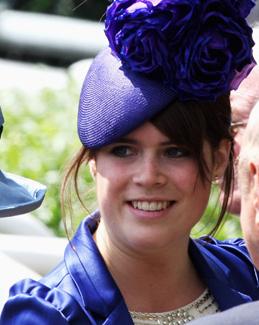 The goodie bag served as a gift to the 18-year-old royal for turning up with hotel heiress Paris Hilton at the £2.5m reopening party for London club Movida.
The young princess now faces the enviable choice of a free drive in a Lamborghini or a Ferrari. Then there's the issue of which piece of diamond jewelery to wear.
A week earlier, the West End club gave Princess Eugenie and her pals the run of the new £3.5million venue for a private party.
Princess Eugenie was also photographed this week with her mother, the Duchess of York, and sister at nightclub Whisky Mist and the fashionable Cipriani restaurant.
Here is the list of the things inside the goodie bag, which Princess Eugenie recently received:
Membership of a luxury car rental company – worth at least £1,500
Work-outs at a Central London health club – £500
Pair of diamond earrings from new jewellers Flawless and Co – £2,500
Bracelet from Chelsea jewellers Butler and Wilson – £60
Dolce & Gabbana crocodile key chain – £150
Swarovski Crystal necklace – £195
Gold limited edition bottle of Moet & Chandon bubbly, £90
Electric cigs that give off nicotine without smoke, from gold, £25
L'Oreal cosmetics, £50
Berocca vitamins, £5.99
Comments
comments