Jennifer Lopez, Ben Affleck, Charlize Theron and Rosario Dawson are included in the list of celebrities that will attend the Democratic National Convention.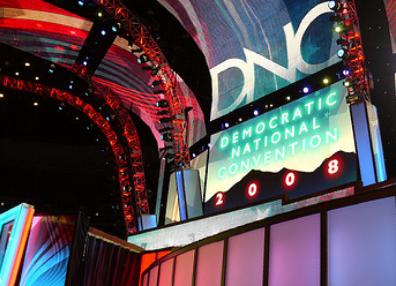 The celebrities will invade the Democratic National Convention, where Barack Obama will officially accept his party's nomination. The presidential candidate announced, via text and on his Web site Saturday, that Sen. Joe Biden of Delaware will be his running mate.
Jennifer Lopez will headline a "Children's Defense Fund on Wednesday"; the day before, her former Ben Affleck will attend an event for the Paralyzed Veterans of America.
Charlize Theron and beau Stuart Townsend will participate in a panel for the IMPACT film festival, which will showcase socially-themed pictures, while Fran Drescher will address a women's caucus on health issues.
Harry Shearer, who is the star of "Simpsons," recently revealed: "The race is to find out where all the parties are. So you have a lot of people wondering, 'How do I get into the best parties?'"
Convention festivities kick off Sunday night, with an environmentally themed concert, "Green Sunday at Red Rocks," featuring Sheryl Crow and Dave Matthews, among others.
Pete Wentz of the "Fall Out Boy" and NERD will perform for Rock the Vote Monday night. The rapper Kanye West is set to perform for Bono's ONE Campaign and the Recording Industry Assn. of America on Wednesday.
The closing night is reportedly set on Thursday. The convention is moving from the 20,000-seat Pepsi Center to 76,000-seat Invesco Field for Obama's acceptance speech. (Ricky Kirshner, who produced the 2007 Super Bowl halftime show, will resume the convention's co-executive producing duties.)
Oprah Winfrey is expected to attend, but will not speak for presidential candidate Obama.
Comments
comments