Democratic presidential candidate Barack Obama slammed opponent John McCain for not having "a very clear sense of what ordinary Americans are goin' through," after the Republican presidential hopeful couldn't specify the number of homes he owns.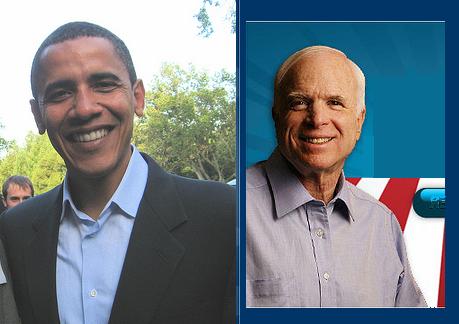 The presidential candidate revealed that John McCain's comment and his policy positions "indicates that you're out of touch, you don't get it."
On Wednesday, John McCain was asked how many homes he owns with his wife Cindy, heir to the Hensley & Co. beer distribution company.
He answered: "I think – I'll have my staff get to you. It's condominiums where – I'll have them get to you."
His remark set off a rapid-fire response from the Obama campaign and its surrogates. The Democratic National Committee distributed an Architectural Digest feature on one of the McCains' estates.
Within hours, the Obama campaign released a new television ad that ended with a shot of the White House. The narrator said: "It's seven, seven houses, and here's one house Americans can't afford John McCain to move into."
The Washington Post reported that the McCains have eight homes: a $1.1 million ranch in Sedona, AZ; a $4.7 million condo in Phoenix; a $847,800 condo in Arlington, VA; an oceanfront condo in La Jolla, CA; a $500,000 loft in Phoenix for their daughter; an additional $830,000 condo in Phoenix; and two beachfront condos in Coronado, CA, one valued at $2.7 million.
In a recent Vogue interview, Cindy, whose 2006 income was over $6 million, remarked that the family purchased the second condo in Coronado because their family outgrew the first.
Republicans shot back by linking Obama to Chicago businessman Tony Rezko, a convicted felon.
Brian Rogers, who is spokesman of McCain, asked: "Does a guy who made more than $4 million last year, just got back from vacation on a private beach in Hawaii and bought his own million-dollar mansion with the help of a convicted felon really want to get into a debate about houses?"
The spokesman added: "In terms of who's an elitist, I think people have made a judgment that John McCain is not an arugula-eating, pointy-headed-professor type based on his life story."
Comments
comments