Chace Crawford's representative is denying rumors that the actor, 22, is having a fling with his "Gossip Girl" co-star Ed Westwick.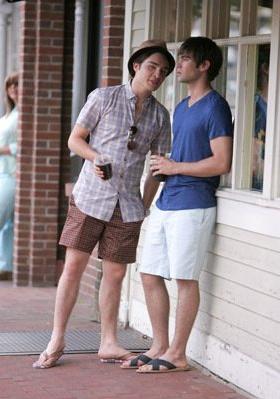 His representative exclusively revealed, "These endless rumors are absolutely untrue."
It isn't the first time Chace Crawford, who split with Carrie Underwood earlier this year, has dodged gay rumors.
Earlier this year, blogs claimed he and JC Chasez were an item, prompting the NSYNC singer to declare his heterosexuality on a radio station.
JC Chasez revealed at a Stride Gum bash in L.A. on June 20, saying, "That whole story got blown out of whack. It was so stupid, but I'm happy for him because his show is doing great, and he is a great guy."
Comments
comments