Britain's Prince William began his two-month tour of duty with the Royal Navy yesterday (25.06.08).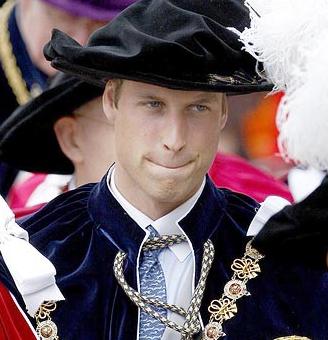 The 26-year-old royal, who will be hunting drug runners in the Caribbean, was upgraded from club class to first class on his British Airways flight from London's Gatwick Airport to Barbados. He was reportedly waved off by girlfriend Kate Middleton as he boarded the airplane carrying his military hard helmet under his arm.
Prince William was then flown by helicopter from the airport in Barbados to his ship, HMS Iron Duke, where onlookers said he was "all smiles" as he greeted the 185-strong Navy crew and embarked on his journey.
The prince will be working alongside officers from the US Drug Enforcement Administration and will track and board ships suspected of trafficking cocaine from South and Central America.
He has already completed successful stints with the Army and Royal Air Force, in a bid to prepare himself for his upcoming role as Head of the Armed Forces.