The Irish actor has revealed he and the Oscar-winning beauty recently tied the knot although their union is not legally recognized.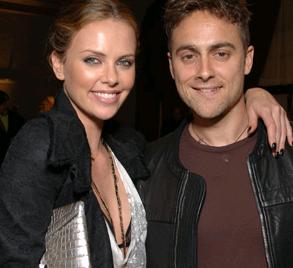 Stuart Townsend revealed, "I'm married. I didn't do a church wedding or anything, but we're married – we're husband and wife! We love each other and we want to spend our lives together. We didn't have a ceremony. I don't need a certificate or the state or the church to say otherwise. So no, there's no big official story on a wedding, but we are married. I consider her my wife and she considers me her husband."
He refused to reveal any more details about their mystery 'wedding'. The 'union' follows rumors the couple was on the brink of splitting.
Late last year, reports surfaced the pair had drifted apart, but Charlize Theron was quickly denied the split rumors.
She also revealed, "Getting pregnant doesn't excite me, but having kids does. I know I'll be a mother one day. It's just that I don't really want to look like a whale. But I'm sure the idea of something growing inside you is pretty powerful".
Comments
comments