Daniel Radcliffe has vowed to go wild on his 21st birthday.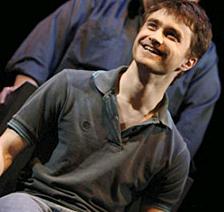 The "Harry Potter" actor plans to celebrate in style when he reaches the landmark age.
He revealed, "I'm certain my 21st will be a more raucous affair than my 18th. I hope so anyway, why not?"
However, Daniel insists he does not plan to follow in the footsteps of other young stars like Lindsay Lohan and Britney Spears, who party to excess.
He also revealed, "I'm not going to go off the rails though. I'm just going to keep on doing what I'm doing and won't get embroiled in any of that."
The young actor has admitted he can always find the time to fit a pretty girl into his hectic schedule.
When asked if there was anybody special in his life at the moment, he replied: "No, not really, not particularly. People ask me, 'Are you too busy for all that?' But honestly, you're never too busy for all that!"
Comments
comments