Charlize Theron played Emily Sanders in her new film, "In The Valley Of Elah, directed by Paul Haggis."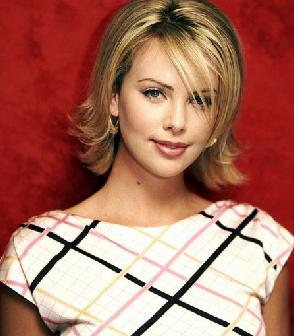 The film is set to be out next week but another thriller film showed her sizzling scene.
In the film, the Oscar-winning actress has peeled off her bikini top to reveal her sexy body in a wild scene from Deception, a little-known thriller, which you could see here.
Meanwhile, the actress has a reputation as one of Hollywood's more intelligent actresses, but Charlize Theron showed a shaky grasp of geography when discussing her travels.
She talked passionately about visiting Budapest and mentioned the Hungarian capital three times by name in an interview but she meant the Turkish city of Istanbul.
The 32-year-old actress revealed, "We went to Turkey. When we got over there, we rented a car and we drove all the way to Budapest. By the time we got to Budapest it was like the Cannes Film Festival, I'd never seen anything like it."
The star added, "When we travel, it's like backpacking. We don't stay in fancy hotels. We like to go and be part of the culture."
Miss Theron was being interviewed to promote In The Valley Of Elah, her first film since her trip. She plays a detective who helps search for a US soldier missing after returning from Iraq.
Comments
comments