Miley Cyrus looked glamorous and all of 15 years at the world film premiere of Walt Disney Pictures "Hannah Montana and Miley Cyrus: Best Of Both Worlds Concert 3D" held at El Capitan Theatre, Hollywood Thursday, January 17.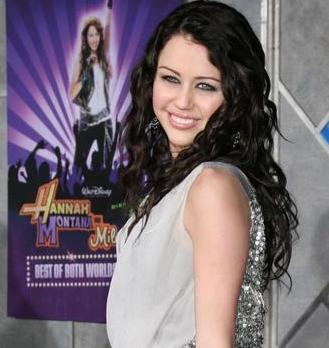 The "Hannah Montana" star, which was newly brunette, was also snapped with Ashley Tisdale but there is something more with the picture that surfaced in the Internet, which you could see here.
The teen star wore an exquisite sleeveless silver sequin mini dress accented with attached gray chiffon gathered panels crossed in front. She matched the dress with maroon colored pumps. Her soft curls hair looked right and hinted a touch of teenaged nonchalance on her ensemble.
Meanwhile, the teen star talked about Britney Spears and offered advice, saying, "I think it's so crazy and I think that she needs help. If I didn't have them [my family], I'd probably be in the same position. You just got to know who your true friends are and I think for me, is my mom. If you have sisters, I mean any girls that are in your family, that can understand and relate to you, I think is the best."
The singer-actress also well aware of the downside of fame, adding, "I understand and the pressure is definitely hard, but I think just keeping your head on your shoulders is easier than it looks. I think if you know who you are, then I think you'll be fine for the rest of the way."
On Jamie Lynn Spears, the teen star said, "She's turned her phones off. She's, like, doing her thing. I think she's really just kind of like trying to figure herself out, which I think is a good way to start 2008. It was really sad because that definitely is going to change her life. I really respect her for taking it the classy route."
Comments
comments