The popular "High School Musical" teen stars were spotted flaunting their finest hats while they are having lunch in LA on Friday.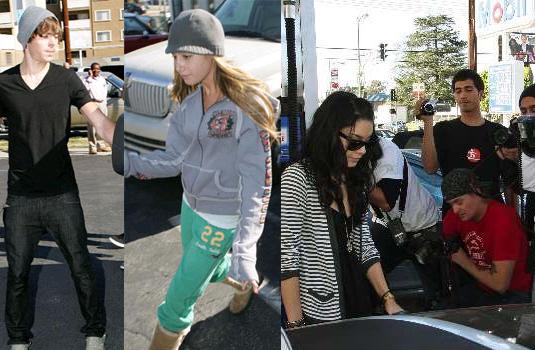 Zac Efron, Vanessa Hudgens and Ashley Tisdale were grabbing lunch on Friday at Paty's in Toluca Lake, California.
It seems that Zac Efron is recovering well from his appendectomy operation. Aside from his upcoming film HSM 3, the "Hairspray" was reportedly signed another movie as it was confirmed that Zac will star in the upcoming film "Me and Orson Welles".
Meanwhile, his girlfriend Vanessa Hudgens was spotted with a dozen paparazzi after stopping at a Mobil gas station in Los Angeles on Thursday.
The singer-actress her autograph to one photographer using a mechanical pencil and another paparazzi helped her pumping the gas into her Audi convertible.
Comments
comments