Scarlett Johansson and her actor beau Ryan Reynolds did a little rushing into it after all because they are officially off the market after quietly tied the knot on Saturday in an intimate ceremony outside Vancouver .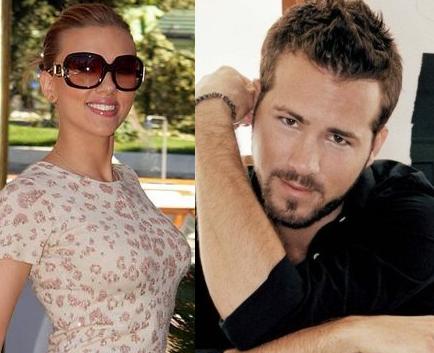 The celebrity couple married this weekend, according to publicist Meredith O'Sullivan. Unfortunately, the publicist did not provide details.
According to a report, the small wedding took place at a resort outside Vancouver, British Columbia. Guests included Scarlett's mother, Melanie Sloan, and her brother, Adrian Johansson, according to the magazine.
The celebrity couple announced their engagement in May.
The actress revealed last month: "We're just enjoying our time. We're just recently — very recently — engaged. So, you know, we're just taking it easy. And no big plan yet. But it's a good time and we're just … enjoying our time to be young and engaged."
The actress added: "I mean, I'm 23. There's no reason to rush into it. Everything feels very natural and relaxed."
Scarlett Johansson most recently starred in the Woody Allen film "Vicky Cristina Barcelona." Ryan Reynolds starred on the television show "Two Guys, a Girl and a Pizza Place" and the romantic comedy "Definitely, Maybe."
The newlyweds began dating in February 2007 and announced their engagement just four months ago. This is the first marriage for both. Ryan Reynolds was once engaged to Canadian singer Alanis Morissette.
Comments
comments