Cheeky Girl Gabriela Irimia has dumped her fiancé Lembit Opik following a series of heated rows, according to a report.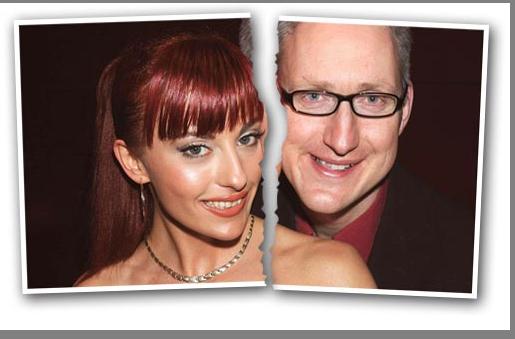 The Romanian pop star has told friends that she wants "space" and is refusing to speak to Lembit. She has been dating the Lib Dem MP since 2006.
A source revealed, "Gabby is very stressed and just wants to be on her own. She is very unhappy and has been crying a lot. It's just got too much lately."
The celebrity couple split two weeks ago after Lembit accompanied Gabriela and her Cheeky Girl sister Monica to a gala dinner gig in London.
The insider revealed, "Lembit was going on and on, dominating the conversation like he normally does and was delaying Gabriela, who wanted to get ready to sing with Monica. She was going to be late on stage and decided she'd had enough."
The insider added, "She stormed off, did the gig and refused to speak with Lembit at the end or leave with him. Lembit has been frantically texting her but she doesn't want to see him or talk to him. He even turned up at the twins' home in Rye last week but Gabby refused to see him."
Irimia's mother Margit confirmed: "Gabriela is upset but is refusing to talk about Lembit."
Tensions in his relationship with Gabby were clear in documentary Living With The Cheeky Girls, repeated on Living TV tonight at 8pm.
In it, the couple are seen arguing after Opik arrives late for a party to celebrate the 53rd birthday of the twins' mum Margit.
He had been held up voting at Westminster and missed a speech by Gabby at London's Embassy Club. As he explains what happened, Gabby walks off saying "whatever".
Another source claimed: "Lembit dictates when and where they meet and Gabby's finding it emotionally draining. They met accidentally on Thursday at the BBC during filming of political program This Week. He turned up and asked what Gabby and Monica were doing there. Then his researcher made a joke in front of everyone, asking the same question. The twins felt insulted. You could have cut the atmosphere with a knife. Lembit tried to buttonhole Gabby in the green room but she was ice cold. She left with Monica, refusing to say goodbye."
Last night mum Margit said: "Gabriela is upset but is refusing to talk about Lembit."
Comments
comments