A spokesman representing Adrienne Bailon, eldest member of the singing group The Cheetah Girls, says the singer will pursue legal act action against the person who leaked nude private photos of her on the internet.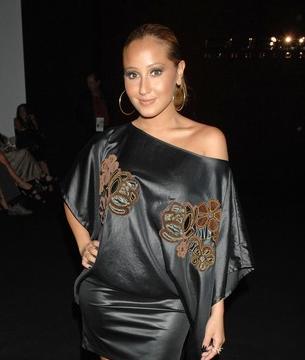 The following is a statement released to the press by the spokesman, Jonathan Jaxson:
The photos that have surfaced of Adrienne Bailon were stolen from her laptop over a week ago at an airport in NY and sent to several media outlets. These photos were taken in private. Adrienne will be pursuing legal action against the person or person's sending these private photos out.
Adrienne is deeply sorry for any pain this may have caused to her fans.
The photos, which Adrienne, 25, allegedly took for her boyfriend of four years Rob Kardashian, surfaced online on Saturday, November 8. One showed her posing in lingerie, and two showed her posterior.
Adrienne's stolen laptop was later returned by an anonymous person who received a $1000.00 reward.
Comments
comments