David Beckham still owed Salma Hayek a private soccer lesson after the "Frida" actress won the lesson as a prize from charity auction.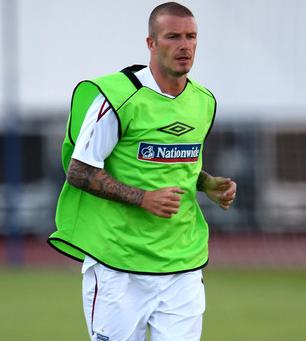 The "Frida" star paid $276,000 for a one-hour private lesson with the soccer star at a New York charity auction hosted by Madonna in February – outbidding formidable American Vogue editor Anna Wintour in the process – but has yet to claim her prize.
The pair have reportedly had difficulty securing a date for the coaching session due to David's sporting commitments and Salma's acting obligations.
A spokesman for David Beckham revealed: "As yet, we haven't been able to sort out a date that suits all parties."
However, it seems unlikely the lesson will take place in the near future.
David, who currently plays for Los Angeles Galaxy, is to move to Italy early next year, following his decision to sign a short-term contract with AC Milan.
Salma, 42, can next be seen in action adventure movie "Cirque du Freak" alongside Willem Dafoe and John C. Reilly.
Comments
comments