Chelsy Davy, who is the girlfriend of Prince Harry, joined thousands of revelers at the Notting Hill Carnival yesterday.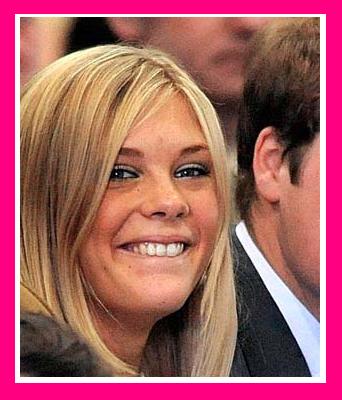 The 22-year-old blonde beauty and her friends got into the swing of Europe's biggest street party as they danced behind a calypso music float.
The streets of the West London district thundered to the sound of steel bands as masquerade floats snaked their way through the packed streets.
Themes for the parade included Back From Space, Tutti Frutti Sweeties, Creatures Of The Earth and Paradise.
Partygoers danced and clapped to the Caribbean music while some revelers blew horns and whistles to the beat.
More than one million people attended, smashing last year's total of 850,000.
Michael Williams, from organizer London Notting Hill Carnival Ltd, revealed: "The carnival is the perfect London spectacle."
Student Mark Bonsu, 19, of Mitcham, South London, revealed: "I've been very impressed. It's been lively and colorful and people are really enjoying themselves." Local Latifa Ghazliy, 22, said: "I've definitely had a good time."
A total of 225 people were arrested over the two days of the event.
Cops nicked some suspected troublemakers before the carnival and brought in measures including metal detectors.
Arrests were for drugs — including a large stash of cocaine — assault; possessing weapons, drink driving, theft and public order offenses. Police are also investigating an alleged gang rape early yesterday.
Comments
comments