Chelsy Davy reportedly tried to seduce Jack Osbourne.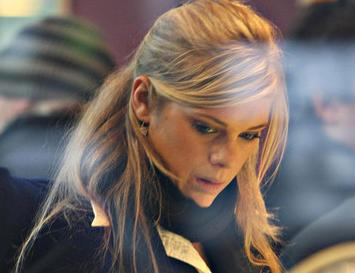 The former girlfriend of Prince Harry was seen dancing seductively for the son of Black Sabbath singer Ozzy Osbourne at London nightclub Whisky Mist on Tuesday (23.06.09).
A shocked onlooker told Britain's Daily Mirror newspaper: "They were quite the odd couple. She may act all prim and proper but Chelsy was not shy at all. She jumped on a podium to show off her best moves to Jack. He couldn't believe his eyes."
The 23-year-old student was partying at the club with its co-owner Nick House – an ex-boyfriend of former Spice Girls singer Geri Halliwell – sparking rumours the pair were dating.
But a friend has rubbished claims of a romance between Chelsy and Nick, 36, claiming the blonde beauty is on the verge of reconciling with Harry.
The pal said: "There is certainly no romance between Chelsy and Nick, and I can't imagine there would be. Nick knows Harry through Guy Pelly, with whom he is in business.
"All of us understand that Harry and Chelsy are planning on getting back together. They have been catching up a lot, with emails and texts. They've also been quietly seeing each other. Basically, it looks like soon enough they will be back on."
http://www.monstersandcritics.com/people/royalwatch/news/article_1485811.php/Chelsy_Davy_dances_for_Osbourne#ixzz0JVyrLQM6&D
Comments
comments