Having bonded as Royal girlfriends over the past four years, the friendship between Kate Middleton and Chelsy Davy appeared to have turned a little sour, according to a report.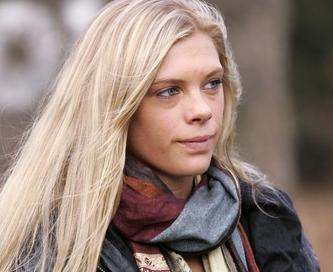 Chelsy Davy, 23, who broke up with Prince Harry in January, has distanced herself from Prince William's girlfriend, who remained very much in the Royal fold.
Ironically, it was 27-year-old Kate to whom Chelsy turned to when she split from Harry for the first time two years ago, but it was revealed that Chelsy is not impressed with Kate's latest advice.
A friend said: "When they last saw each other Kate told Chelsy not to make such a fuss about Harry being away. She also told Chelsy to ignore rumors he was playing around. Kate's thoughts were that it comes with the territory."
It hasn't helped that Kate's close chum, society girl Astrid Harbord, 24, was recently snapped going back to Clarence House with Prince Harry after a night out clubbing.
Other news:
Pippa Middleton joined the party
Kate is currently working for the family's successful website Party Pieces, which sells party bags and essentials, and her younger brother James, 21, has set up a firm that supplies cupcakes to the family business.
Now 25-year-old Pippa is getting in on the act by setting up an events company.
A source revealed: "She has been learning the ropes at a party and wedding events firm called Table Talk for more than a year. Now she wants to give it a go on her own."
Wedding bells for royal close friend
A close friend Oli Baker has announced his engagement.
Oli, 25, is a fellow graduate of St Andrews University – where Kate and Wills met. A friend revealed: "He is marrying girlfriend Mel who was Kate's flatmate in London. They are the last set of close friends of Wills and Kate at St Andrews to announce a wedding. It must be tough for Kate."
Fergus Boyd, another of Kate's ex-flatmates, recently got engaged to Sandrine Janet.
No more parties for Princess Beatrice
Princess Beatrice is shunning parties to knuckle down to some serious revision for her university history exams.
The 20-year-old Goldsmiths student pulled out of last week's Fashion Fringe after-party at Guy Pelly's new London club Tini's.
"[Princess] Beatrice has given up alcohol and partying to concentrate on work." revealed by a friend.
Comments
comments