Kellan Lutz says Robert Pattinson's humility is the main key of his charm that leads many women to admire him.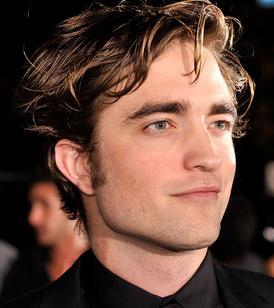 Calling into Ryan Seacrest's radio show on Friday, March 20 to promote the "Twilight" DVD, Kellan Lutz spilled the beans on the things that make co-star Robert Pattinson a ladies' man, saying: "His accent and his crazy hairdo gets the girls swooning." Yet, he said Pattinson's humility is the one that counts most. "Rob's kind of shy, and he does this thing, when he's really shy, or when someone asks him something, he lowers his head down and the girls love it!" Lutz revealed.
"He's such a humble guy, and I'm very impressed with him," Lutz continued praising the British hunk. "Rob is the lead, but you're the better-looking Cullen," Ryan told Lutz who was quick to reply: "Ooh, I need to hang out with people like you more often!" adding: "I don't have those locks."
After that talking about himself, Kellan Lutz revealed to Ryan Seacrest the secrets to his "eight-pack" tummy, claiming: "I love to swim. I have a pool in my backyard." On life before and after "Twilight," Lutz revealed that he and the other cast of the drama vampire movie used to hang out together before the film was released. "We would go to the karaoke bars and just hang out and relax and now it's like, we can't go anywhere without being hounded," he said.
Another personal issue that Lutz addressed on his interview with Ryan's radio show was his love for candy. "I have a candy drawer and I'm terrible with it," he admitted. "Gummy bears, gummy worms, chocolate, everything. I eat so much."
Comments
comments