Chelsy Davy did not show a morose effect caused by the split with Prince Harry as she enjoys life to the fullest in Leeds.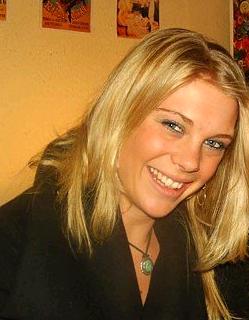 The 22-year-old blonde has spent the past week with her new friends in Leeds, where she is studying for a postgraduate degree in politics. She has managed to continue with her favorite activity – partying.
A friend revealed, "It was a very simple affair with plenty of booze. They were mixing cheap supermarket vodka with lime cordial and soda – nothing like the ridiculously expensive cocktails Chelsy drinks with Harry."
The friend added, "Chelsy was very jovial and didn't seem to mind the slightly jaded backdrop or the cheap plates and glasses. After the tea, there were some fireworks and her pals had a great time," the friend added.
Another friend revealed, "Chelsy has great fun with her friends. It is true that she has been really miserable recently and that Leeds was a huge culture shock, but her new friends have been amazingly kind to her. One of the things that annoyed Chelsy was how shocked Harry was by the place she is staying. The one time he did come up, she cooked him a spaghetti bolognese but they argued over the meal."
The friend added, "Chelsy lives a very different life in Leeds to the one she lives with Harry, but she is so easy-going, she can move easily between the two. She really enjoys drinking at her local pub, The Hyde Park, which is a grotty bar serving cheap doubles and cut-price beer."
The reconciliation between Chelsy Davy and the prince could be likely, according to friends because the pair have been in constant touch on the phone this week.
A friend said, "Chelsy has been taking Harry's calls and he has been bombarding her with texts. She has not ruled out the possibility that they will get back together but she plans to make Harry suffer a bit."
Comments
comments