Chelsy Davy has made her first public appearance in London with her new boyfriend.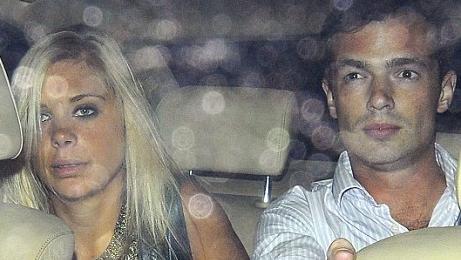 The former girlfriend of Britain's Prince Harry visited several nightspots with club promoter Dominic Rose last week, before the pair returned to Chelsy's apartment in the city.
A source said: "Chelsy went to Whisky Mist and then Raffles with a group of her friends and ended the night with Dominic on her own.
"They were driven to Chelsy's pad just off the King's Road and spent the evening together."
Chelsy and Dan – who organises parties at Harry's favourite nightspot Mahiki – recently returned from a romantic holiday in Portugal.
Although Chelsy appears smitten with her new beau she is still believed to have feelings for Harry – who she split from in February.
The 23-year-old law student is reportedly reluctant to get involved in another serious relationship until she is totally over Harry.
The source added to Britain's Daily Mail newspaper: "She still holds a torch for Harry and until she can resolve issues with him, she's not seriously interested in anyone else.
"She wants to have a long, hard think about her future, especially about Harry.
"They are in constant touch and are friends on Facebook. Chelsy has even told Harry he is welcome to come to South Africa for a holiday."
Chelsy recently enjoyed a brief romance with property developer Dan Philipson.
Comments
comments