Vanessa Hudgens is taking a bit of a detour from her successful path as a Disney starlet.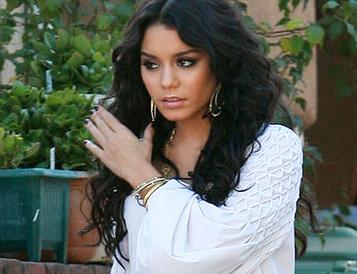 The "High School Musical" star, 20, says she is going to strip down for her new role as a hooker in the upcoming film "Sucker Punch," according to a report in the U.K. Metro.
"I'm playing a character named Blondie and it's set in a brothel in the 1950s, so there's not a whole lot of clothes," the actress was quoted as saying.
"I think this is my time to really step it up and get to grow up. It will be somewhat different with the content and a few more foul words, but that's the biggest difference."
A potty-mouthed, [email protected] h*oker — Yes, that's definitely "somewhat" different than being a Disney star.
But it's not the first time that the "HSM" cutie has showed some skin. In 2007, the pint-sized actress apologized for [email protected] photos that showed her smiling while standing in front of a red curtain.
Comments
comments