Chelsy Davy, who is the girlfriend of Britain's Prince Harry, is reportedly set to quit the UK.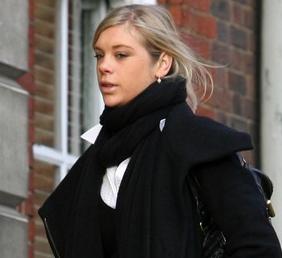 The Zimbabwean-born beauty, who has been dating the royal for about four-and-a-half years, is currently studying law at Leeds University in north England, but is said to be homesick and desperate to move back to South Africa.
The blonde beauty is making plans to leave Britain when she completes her degree next year.
The revelation has come as a surprise to the 24-year-old prince, who is about to start training to become a pilot with the Army Air Corps.
A source revealed: "[Prince] Harry knew she was missing her family and friends in South Africa but didn't realize how much. He was shocked when she told him she does not see herself staying. Chelsy is also worried she will be left alone in England while [Prince] Harry is away training."
The couple's four year romance has had its ups and downs. However, it was reportedly going stronger than ever this year with the pair jetting off on a romantic African safari, and reports the prince's nickname for his girlfriend is "Wifey".
Comments
comments