Chelsy Davy has split from Prince Harry, telling him she 'needs space' to carve out her own identity.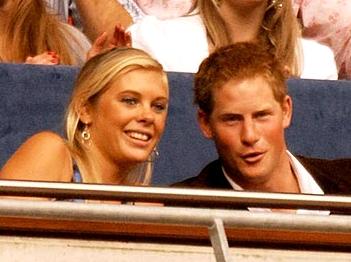 The Zimbabwean beauty told friends she was having a "trial separation" from the Prince while she studies at Leeds University and he pursues his Army career.
The news is sure to cause concern to the Queen, who will be worried that the separation will convince the public that the young Royals are incapable of forming stable relationships.
Chelsy Davy was said to have made a series of tearful telephone calls to the Prince last week. She later confided to a close friend that Harry had agreed to the "trial separation".
A friend close to Chelsy Davy revealed, "This is not an over-for-good situation. Chelsy and Harry both love each other very much but Chelsy has had a lot to come to terms with over recent months since moving to the UK and has not found the transition an easy one. She kept saying she needed to take some time out to re-establish herself. She still loves him, but she feels she needs to carve an identity as her own person rather than as Prince Harry's girlfriend."
The friend continued, "Over recent weeks she's been coming down to London and partying with Harry's friends. They were together at Amika nightclub in Kensington just two weeks ago when Chelsy appeared incredibly down and subdued. She was not her normal partying self. She had confided it was because she was missing Zimbabwe and her family in South Africa but in fact she was having doubts about her relationship with Prince Harry back then."
The friend added, "While they care for each other deeply she needs to be able to be her own person. She is pragmatic about the split. They're using it as an opportunity to take a break rather than splitting for good."
A senior Palace aide was last night reported to have revealed: "The relationship is over. It has simply run its course. Harry will be carrying on his Army career and Chelsy will continue her studies."
Comments
comments