Chelsy Davy has been stranded in Kenya after flights from the African nation were canceled because of the riots that have claimed more than 350 lives.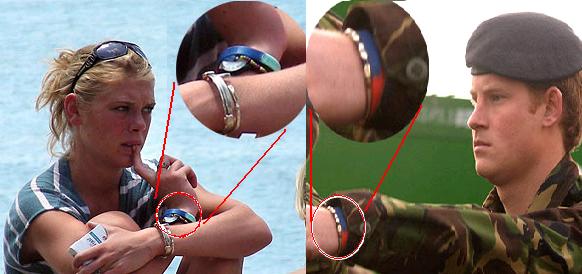 Prince Harry's girlfriend is on holiday at a popular game reserve and resort near Mombasa and was due to fly home to South Africa early this week, which you could see her picture here as well as here. But last night the 22-year-old beauty and her family were still unable to get a flight out of Nairobi because of the troubles.
However, fun-loving Chelsy has found a consolation in the enforced stay – she has told family friends that at least she can now top up her tan.
One of her friends revealed, "Chelsy has not been able to get home. She is due to fly back early this week but a lot of flights have been grounded or cancelled because of the riots in Kenya. She has been in Kenya since Christmas with her parents, brother Sean and some friends. They have been staying at a game reserve near Mombasa, which has seen violent protests in recent days. They are safe where they are, but it's not safe to move from there. Chelsy is very chilled about it, though, and says it means more time for vodka and sunshine."
The blonde beauty frolicked at the beach resort of Watambo on New Year's Eve. She spent the day with three friends sunbathing and swimming on the beach, where she showed off her toned figure in a blue and white spotted bikini.
An onlooker revealed, "Chelsy was very relaxed and seemed to be having a great day out with her friends. She was rarely without a packet of cigarettes in her hand and looked great, tanned and very happy. The day before, she stopped off at an internet cafe to check her emails and made a telephone call from a shop in nearby Malindi."
When she does eventually fly home, Chelsy will spend a little time with her family and then return to the UK to resume her postgraduate degree in law and politics at Leeds University.
She was pictured wearing a wristband in support of the Help For Heroes campaign – a cause close to Prince Harry's heart.
Comments
comments