Chelsy Davy wears a sexy white bikini after rumors she'd quit student life in Britain after moaning about the cold and damp.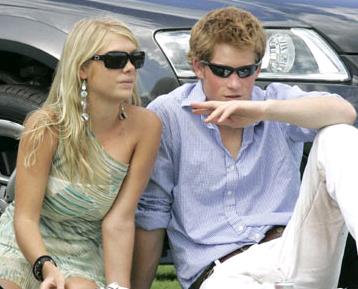 A report indicated that the blonde beauty will return after on-off boyfriend Prince Harry persuaded her to give their romance another try.
The 22-year-old blonde was spotted spending two hours sunning herself on the balcony of her family's £1million luxury apartment in Durban. You could see her stunning photo here and here.
It's the same spot where Harry, 23, kissed her when they first started dating three years ago.
An onlooker revealed, "Chelsy wasn't wearing any make-up but she still looked stunning. She clearly wanted to get a tan before she returns to Britain."
A friend of Chelsy added, "Harry told her he wants to take the relationship seriously—so she's decided to come back to Leeds."
In October, Chelsy Davy dumped Harry because of his partying. They reunited briefly two weeks ago when she was smuggled into Clarence House.
Comments
comments