Vanessa Hudgens is denying that she told her boyfriend Zac Efron to toughen up and stop wearing so much make up.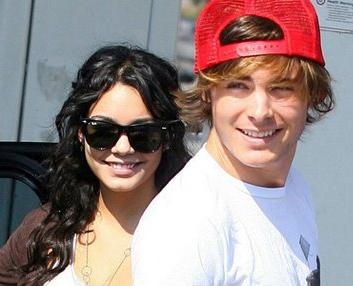 In an impromptu street interview in Washington DC, the "High School Musical" star spent several minutes waiting for a cab in the nation's capital in the freezing cold when she was on a recent trip there to sing for President Bush.
When the singer-actress was asked why she asked Zac the question that was reported in several tabloids about how he is too obsessed with his looks and needed to "man up" she told the unnamed reporter, "I never said that."
In a video, which was posted on YouTube, the actress and singer is shown waiting for a cab while trying desperately not to speak with the reporter and the camera crew. She is very polite but obviously uncomfortable with the entire meeting on the street that also has a passer by that says he has never heard of her.
Reports have hit Zac Efron that Vanessa wanted him to be a bit more rugged and dress a bit more on the rough side. MSNBC noted earlier that a source had claimed that Vanessa had said that he should stop being so vain and caring so much about his appearance.
Comments
comments