Melissa Joan Hart, who was popularly known for her television show "Sabrina, the Teenage Witch", has posed for a nude pregnancy photo shoot.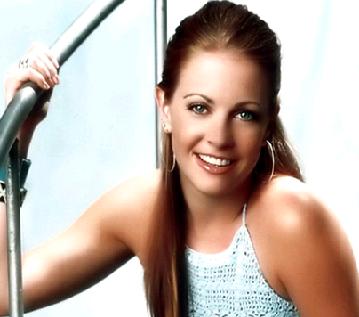 The "Sabrina, the Teenage Witch" star decided to follow the footsteps of celebrities like Christina Aguilera, Demi Moore, Britney Spears and other celebrities with nude pregnancy shot. You could see her photos here and here.
The pregnant star revealed she found the extra motivation she needed to have the birth experience she wanted during the difficult delivery of her first child, saying, "After a big struggle my mom said 'I see his ears!' and I thought 'Okay, his ears are out so that means just a little bit further and they can pull him out and I'm done!' I put three pushes together and just kept it going…kept going and going."
She continued, "The baby came out and I thanked my mom for telling me that she saw the ears because it motivated me and she told me that she actually didn't. She said that she just saw his head and it kept coming and coming and coming and that where she thought there should be ears, there weren't. He just had a very big head!"
She added, "So after all is said and done, I'm fine. I didn't have to have a C-section and my baby is perfectly healthy and wonderful.
Meanwhile, the six months pregnant Melissa Joan Hart was seen out with her toddler son Mason Wilkerson in Los Angeles on Thursday.
Comments
comments